by adagio teas



(3 reviews)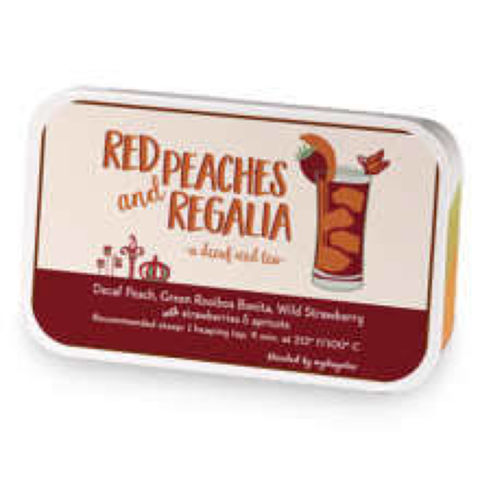 A weighted sceptre, a bloodied crown, and a princess's thirst for revenge. Sweet Decaf Peach and the brilliance of Wild Strawberry are melted and molten and melded together with the flux of Green Rooibos Bonita, and the resultant beverage is a perfect alloy, best served cold.
Recent reviews
I LOVE this one so much! Is fruity and flavorful and decaf so I can have it anytime! I will be getting a large tin on my next order!

Amazing fruity iced tea. It's a perfect combo of spring and summer flavors.

Very good cold brew and iced tea! Very peachy and strawberry flavor.