by adagio teas



(3 reviews)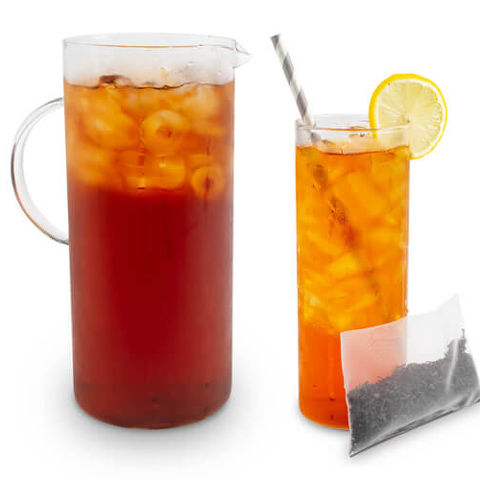 Premium black tea in cold-brew pouches. Simply place overnight in a pitcher of water. Awake to find a tea rich in flavor and aroma, at a price that's a fraction of the supermarket-bought teas. For quicker preparation, steep in hot water for five minutes and add ice. Contains black tea from Sri Lanka, bright and lively, with a classic iced tea flavor and aroma. Makes 32 ounces. Steep at 212°F for 3-5 minutes
Recent reviews
Nice flavor. Good basic tea when I'm not feeling like a more flavored one.

This tea is pretty tasty. Just tastes like regular iced tea(which isn't bad because I like iced tea). It reminds me of simpler times when I lived out in the country.

It's a standard, black iced tea. It's a little fruity somehow and a little astringent, but smoother when done cold brew style like this. It's like the spring version of the summer classic iced tea.