by adagio teas



(3 reviews)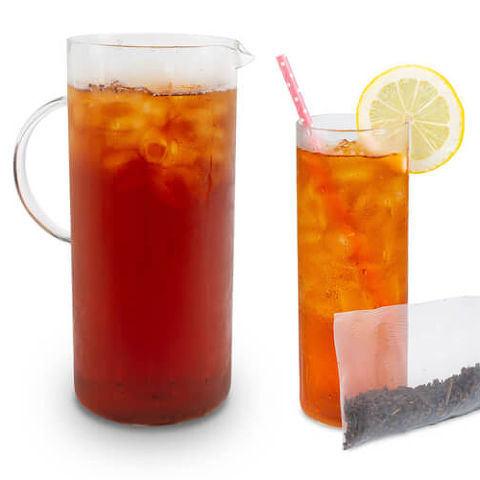 Earthy black tea in cold-brew pouches. Simply place overnight in a pitcher of water. Awake to find a tea rich in flavor and aroma. For quicker preparation, steep in hot water for five minutes and add ice. Combines Pu Erh, a black tea from the Yunnan province of China, with the rich flavor of hazelnut and strawberries. Makes 32 ounces. Steep at 212°F for 3-5 minutes
Recent reviews
So delicious. I make it hot and strong and then ice it with some strawberries for the perfect summer drink. It is one of my go to's during the summer

Very aromatic and refreshing. I usually make it in the spring!

This tea smells like something thick and creamy you want to eat with a spoon. No bitterness, very smooth, and really no sugar or cream needed, though it's certainly an option. Overall very nice.