by adagio teas



(3 reviews)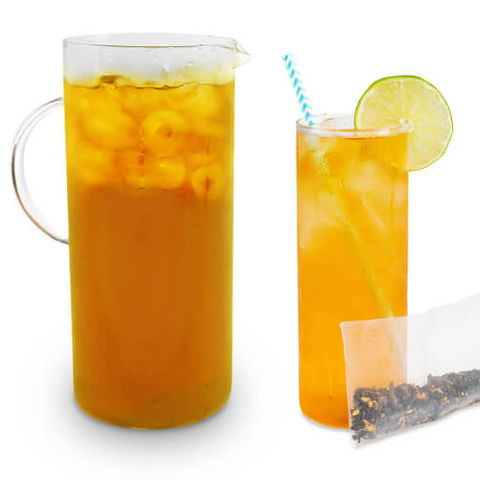 Full-leaf black tea in cold-brew pouches. Simply place overnight in a pitcher of water. Awake to find a tea rich in flavor and aroma, at a price that's a fraction of the supermarket-bought teas. For quicker preparation, steep in hot water for five minutes and add ice. Combines black tea from Sri Lanka with spicy cinnamon, cardamom and ginger to produce a fragrant, zesty flavor. Makes 32 ounces. Steep at 212°F for 3-5 minutes
Recent reviews
Good flavor. The cloves are the most dominant taste

This tea is really good hot but for me I don't like it as an iced tea tea

This tea is great hot, but I'm not as much of a fan of it when iced. It's not quite warm-weather tea for me.