by adagio teas



(4 reviews)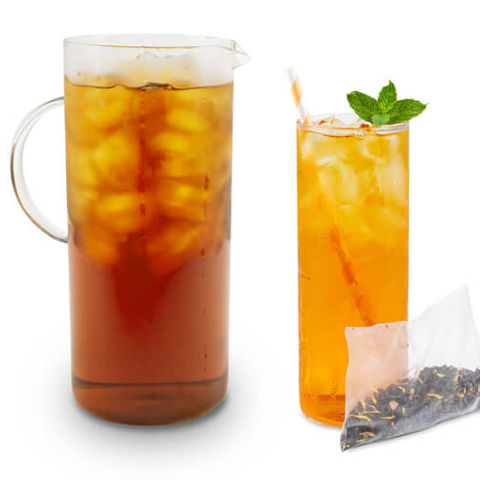 Full-leaf tea in pouches that make iced tea easy and delicious. Simply place overnight in a pitcher of water. Awake to find a tea rich in flavor and aroma, at a price that's a fraction of the supermarket-bought teas. For quicker preparation, steep in hot water for five minutes and add ice. Contains oolong tea from Taiwan with the summer flavor of perfectly ripened fruit. Be a peach and try this tea. Makes 32 ounces. Steep at 212°F for 3-5 minutes
Recent reviews
Makes a good iced tea but I wish the peach flavor was more prevalent

I've been enjoying this iced tea. I cold brew in the fridge and find it a very refreshing beverage on a hot day.

This is even more delightful iced than the hot version, less of a dessert drink and more of a refreshing pick-me-up.