by adagio teas



(3 reviews)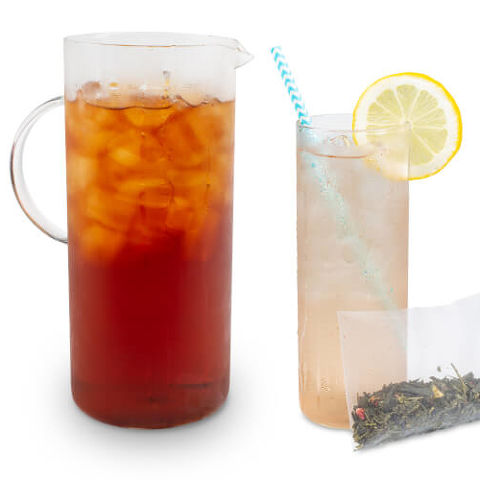 Flavor-packed, fruitalicious, sweet, juicy, tart, and refreshing. These are just a few words that describe Watermelon-berry Green tea, a perfect summer time treat. Watermelon and Strawberry flavors blend with refreshing Green tea, creating a perfect combination to cool you down and wake your taste buds up. Best served iced with a sprig of spearmint, to elevate the wow factor! Makes 32 ounces. Steep at 212°F for 3-5 minutes
Recent reviews
Can't really find the delicate watermelon flavor at all

This was a nice and refreshing iced green tea. The Melon flavor was light and I tasted more strawberry but it was still tasty.

Refreshing, subtle flavor. It would have been easy for strawberry to overpower something delicate like watermelon, but it doesn't. Everything is nicely balanced. Also, when it comes to watermelon, sometimes you get things that taste medicinal, and thankfully that's not the case. This tastes exactly like fresh fruit. It's a perfect blend choice for a hot summer day!