by adagio teas



(3 reviews)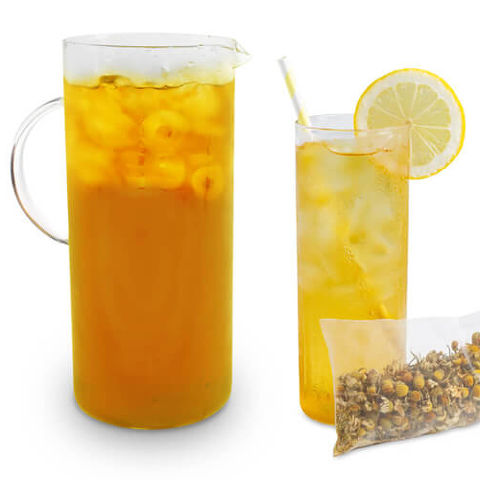 Premium herbal tea in cold-brew pouches. Simply place overnight in a pitcher of water. Awake to find a tea rich in flavor and aroma, at a price that's a fraction of the supermarket-bought teas. For quicker preparation, steep in hot water for five minutes and add ice. Contains the finest chamomile flowers from Egypt's Nile River Valley. Naturally caffeine-free, perfect anytime of day. Makes 32 ounces. Steep at 212°F for 3-5 minutes
Recent reviews
Very beautiful tea. I loved that I could see the flowers in my tea. However I do not think the tea tastes good with ice

I think Chamomile is best as a hot tea, didn't seem to fair well iced.

I don't really care too much for the taste of chamomile by itself. I like to use the tea bags for a tea bath, though.