by adagio teas



(3 reviews)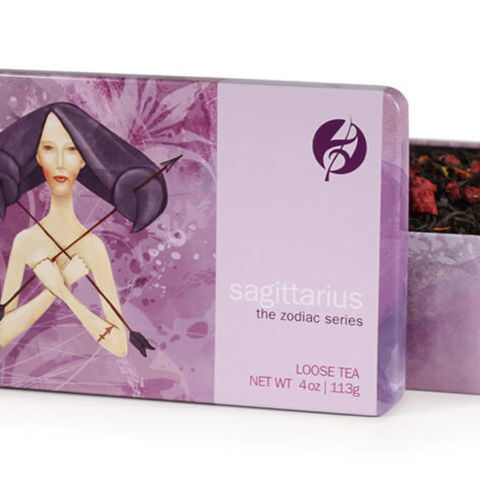 Black tea infused with earl grey, vanilla and creme flavors supplies Sagittarius with the stamina they need for their next adventure. Sagittarius are always on the go, looking for the next best tea to try. Raspberry pieces and red safflowers are creative and colorful touches that satisfy Sagittarius' curiosity and dispel boredom. Tin size 5.75 x 3.75 x 2.5.
Recent reviews
I'm not a big fan of Earl Grey teas but the bergamot is a supporting player here and not overwhelming. Upon opening the tin, the scent of raspberry is very enjoyable and does not have the artificial smell many teas do. Makes you want to brew a cup immediately! The taste is lightly fruity with a touch of floral and balanced beautifully. Really enjoyed this one even though I expected not to!

The teas mix of earl grey and raspberry make for a delightful morning cup of tea!