by adagio teas



(9 reviews)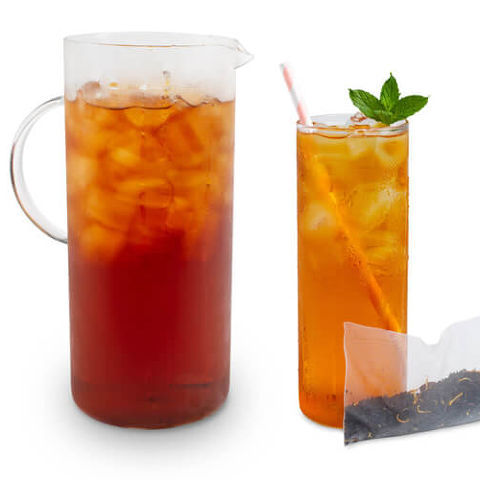 Full-leaf black tea in cold-brew pouches. Simply place overnight in a pitcher of water. Awake to find a tea rich in flavor and aroma, at a price that's a fraction of the supermarket-bought teas. For quicker preparation, steep in hot water for five minutes and add ice. Contains black tea from Sri Lanka with the summer flavor of perfectly ripened peaches. An ideal afternoon tea. Makes 32 ounces. Steep at 212°F for 3-5 minutes
Recent reviews
Bought this to prove a point; AND I DID! This tea is amazing and in its peachy goodness has tangyness that just a little sugar sweetens it up just perfectly.

I was disappointed. Wanted more peach flavor.....Also didn't realize the pouches were plastic.

I liked this tea but wished it was a little peachier. Compare I cold brewed it in the fridge. It was refreshing on a hot day.

Kind of disappointed with this tea. I love the original black peach tea and assumed that this was just a cold iced tea version but the flavor is very mild borderline minimal.

Almost as fantastic as the White Peach iced tea. Well rounded peach flavor, very refreshing

This is just perfect on a hot summer day. Very refreshing!

A great peach tea for the summer. Tastes great mixed with an herbal peach tea as well!