by adagio teas



(3 reviews)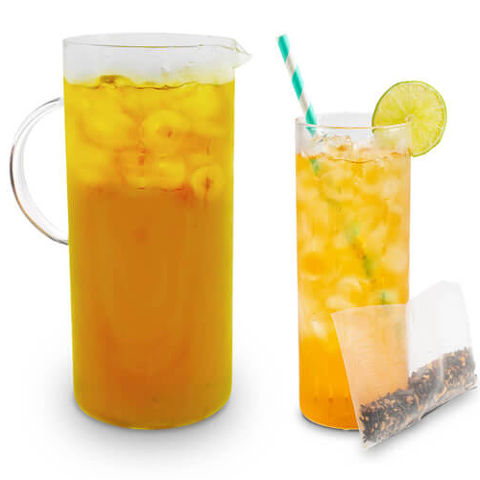 Full-leaf black tea in cold-brew pouches. Simply place overnight in a pitcher of water. Awake to find a tea rich in flavor and aroma. For quicker preparation, steep in hot water for five minutes and add ice. Combines black tea from Sri Lanka with apples and exotic spices. Juicy and pleasantly sweet. Makes 32 ounces. Steep at 212°F for 3-5 minutes
Recent reviews
I enjoyed this as a hot tea but not my favorite as an iced tea

I'm not a huge fan of this as an iced tea but it smells delicious.

The apple flavor is very crisp and delicious and the spices of the chai help to make it taste like fall. I like to drink this around Thanksgiving as it tastes similar to apple cider. Not exact, but similar. A very nice chai!