by adagio teas



(10 reviews)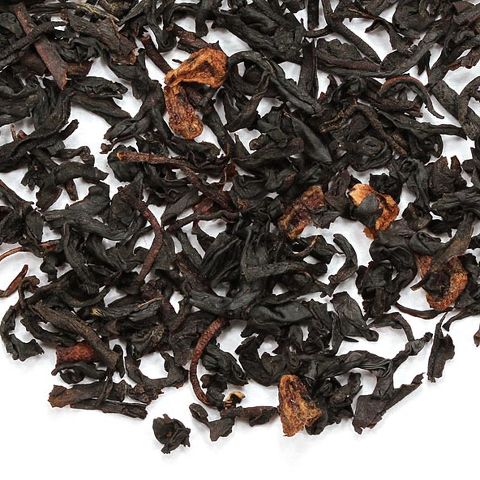 Pomegranate has historically been a symbol of fertility, marriage, abundance, as well as righteousness. We promise none of these things upon consumption, but trust you will enjoy this blend of bright Ceylon black tea from Sri Lanka, sweetly tart Pomegranate flavor, and decorative raspberry pieces. Subtle fruit flavor, refreshingly crisp texture and airy, evaporating finish. Not an overly fruity cup, just beautifully accented. Steep at 212°F for 3 minutes
Recent reviews
CK

I can't imagine why but for a pomegranate-based tea it tastes distinctly floral, almost like roses. Even more strange, there aren't any flowers, rose or non, included in the ingredient list.

EC

I got a sample packet of this, and I'm glad I didn't get the full bag. It's just very artificial tasting. I may end up mixing it in with other things to make some fun blends, but I won't be getting a full bag.

Pretty good! Not my favorite fruit tea, but I feel like the bitterness compliments the features of the fruit in a really excellent way

Very good tea. Great with ice. Pleasant flavor and taste

This one is fantastic iced. The pomegranate undertones really add a nice punch to it.

I wasn't expecting the fruity notes to balance with the black tea so well, but I really enjoyed this blend. Definitely a reorder!

This is a decent tea for me, nothing too exciting.

I was worried that pomegranate would be too light of flavor to hold up against black tea but this was great. No bitterness from the black tea and it's super fruity.

My kids liked this much more than I did. I tend to drink my tea without sugar. I ended up having to chill it and add sugar for the kids. I'll continue to do the same with rest of my batch.