by adagio teas



(3 reviews)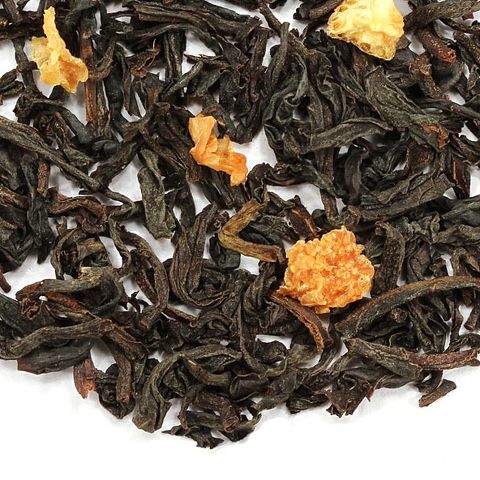 Lemons and black tea make such a natural pair, so why not try
Orange
s? Our
Orange
Black tea combines fresh and brisk Ceylon black tea with the flavor of juicy, ripe Florida
Orange
s, playfully accented with
Orange
peel. Zesty
Orange
rind dryness, with hints of soft, sweet
Orange
juice (makes a great balance). Crisp and refreshing cup.
Orange
and tea, you make quite the pair! Steep at 212°F for 3 minutes
Recent reviews
To me, it tasted like a poor imitation of earl grey. The flavor just wasn't pronounced enough to distinguish it from other blends.

The tea itself smells exactly like fresh oranges, but when brewed the black tea taste takes over and sort of overpowers the orange flavor, but it still tastes nice. I blend it with the blood orange and it's perfect!

Aw yeah that's the good stuff. Not too dry; this tea helped me realize I enjoy orange black tea.