by adagio teas



(3 reviews)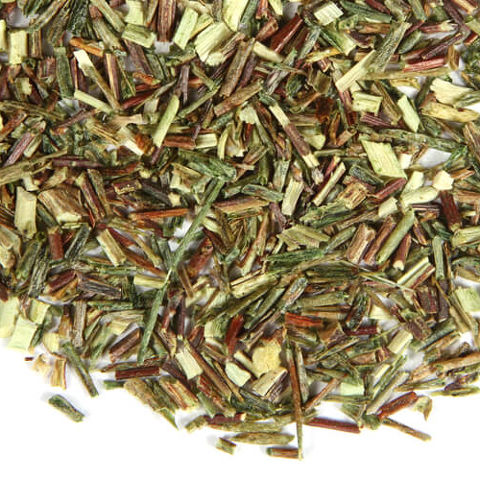 Green Rooibos
is harvested from the same South African plant as the traditional red rooibos but is processed differently. Whereas the red rooibos leaves are bruised and oxidized, the
Green Rooibos
leaves are specially treated to prevent oxidation, leaving them closer to their natural state. The resulting brew is lighter bodied, less citric-piney than red rooibos and delivers a woody-grassy cup with natural sweetness and fruit notes. This natural sweetness and low tannin content ensures a smooth, never bitter brew that requires little, if any, sweetener. Like red rooibos it is also naturally caffeine free and great plain or flavored, hot or iced for anytime enjoyment. Steep at 212°F for 5 minutes
Recent reviews
This is an absolutely intriguing drink, bringing out the best qualities that you'd expect of both green and Rooibos teas

This tea has a good balance of earthiness, nuttiness, and some sweetness. Very nice for a quiet morning or night.

This is a great afternoon tea. It's sweet and a bit earthy. It'd even be great for after dinner since it's caffeine free.