by adagio teas



(4 reviews)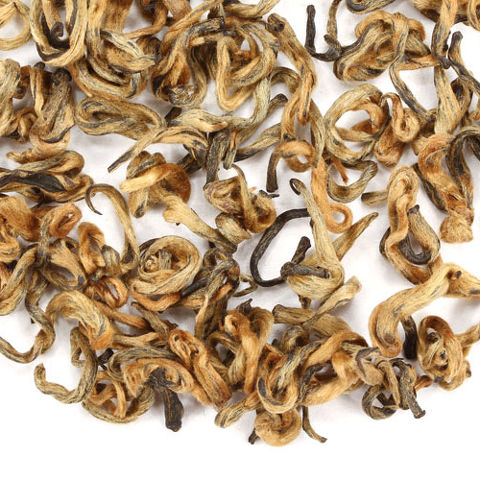 A beautiful black tea from the Yunnan province of China, composed exclusively of curled silky-soft golden leaves. A deeply layered cup with notes of cocoa, spice, black pepper and raisins. The texture is equally complex, with a mouthfeel akin to liquid velvet and soft astringency. The aroma of the Yunnan Golden Curls is creamy and savory, with hints of warm toffee and sweet potatoes. Take time to appreciate this exquisite tea and the Yunnan artisans who continue to craft it. Steep at 212°F for 5 minutes
Recent reviews
Great black tea. High quality with strong flavor. Very rich and smooth

My personal favorite black tea. It's very smooth, with very little astringency, and nice flavor. A classic type of black tea. The flavor is well described in Adagio's description.

A gorgeous tea. This has a full flavor. It's excellent for a tea splurge.