by adagio teas



(2 reviews)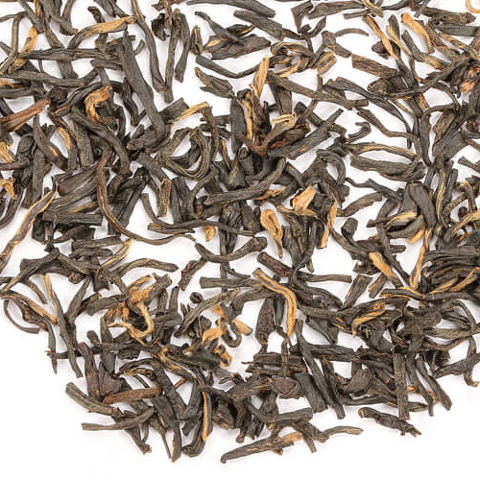 Keemun is perhaps the most famous of Chinese tea varieties, prized for its toasty, dark chocolate flavor and slightly smoky aroma. Our finest, hand-made version of this tea brews to a fiery, reddish color with incense smokiness, and aroma of brown sugar and earthy fruitiness. The mouthfeel is textured and layered with an incredible depth, possessing the sweetness of dates, brightness of black pepper, warmth of fresh biscuits and notes of smooth earthy cocoa. The Anhui Keemun is not to be missed! Steep at 212°F for 5 minutes
Recent reviews
This is the first tea I've ever hated. I'm not a fan of bold, musky, earthy flavors and this was all that and warm. Ew.

If you enjoy venison, cabernet, and espresso- you'll really appreciate this. I didn't, but you will!

This is toasty and smokey with a bit of sweetness at the finish that lingers. It is perfect when one is needing a stout cup of black tea with a good depth of flavor.