by adagio teas



(2 reviews)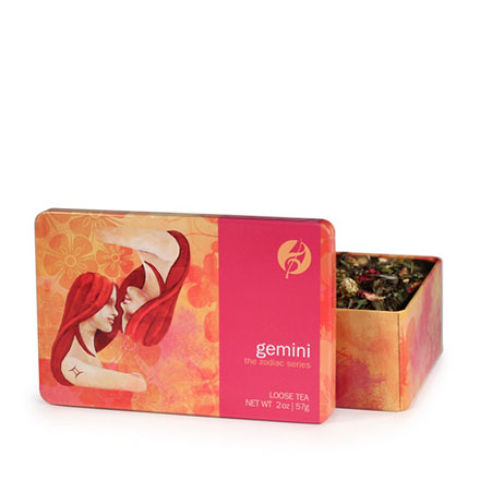 A light blend of white tea, rose hips and peach flavor stimulates Gemini's effervescent vitality. Geminis are sassy intellectuals who liven up every tea party with their quick-witted conversations. Apricot pieces, apples, and marigold petals are a colorful feast for the eyes and senses that will keep Geminis forever young.
Recent reviews
HF

Honestly, was not a huge fan of it until I tried it as iced tea. After adding honey and chilling it, the subtle flavours come through nicely.

I felt this tea was spot on with my zodiac sign. The lightness of all the flavors.