by adagio teas



(3 reviews)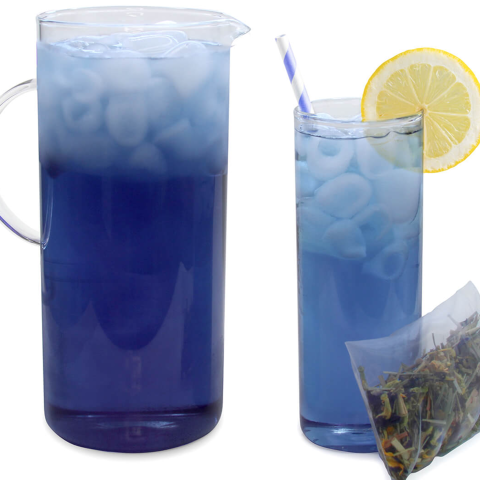 Get the little paper umbrellas ready, because we've got a cool, blue beverage and it's everything you didn't know you needed this summer. Kick back and relax with this tropical iced tea blended with lemongrass, butterfly pea flower and essence of mango. One sip and you'll be transported to a white sandy beach with crystal clear waters lapping at your feet. Makes 32 ounces.
Recent reviews
A mildly fruity herbal tea. The taste is a bit indistinguishable as mango though.

AD

This is delicious and when the kids add lemon and the color changes in their words "It's Awesome "

CK

I love all of the blue and purple teas from Adagio! This si similar to the bella luna blue, if you've had that. Strong fruit flavor in the package, but once brewed it's mostly lemongrass. Delicious, and the blue makes it fun, but it's not really mango tasting. Still bought a big bag of this! But don't expect too much mango flavor.