by adagio teas



(7 reviews)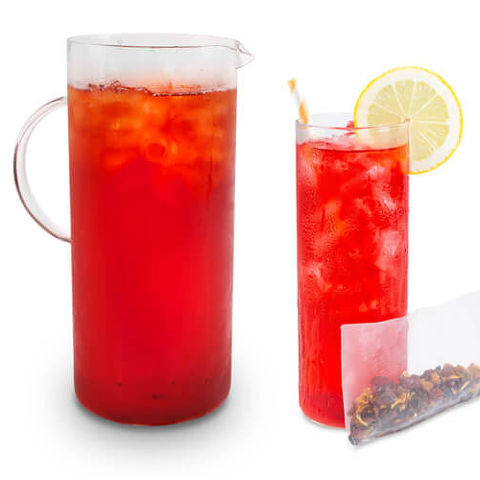 Premium herbal tea in cold-brew pouches. Simply place overnight in a pitcher of water. Awake to find a tea rich in flavor and aroma, at a price that's a fraction of the supermarket-bought teas. For quicker preparation, steep in hot water for five minutes and add ice. Contains an herbal mixture of blood orange peels, hibiscus flowers and rose hips. Naturally caffeine-free, perfect anytime of day. Makes 32 ounces. Steep at 212°F for 3-5 minutes
Recent reviews
I wanted to love this tea since blood oranges are a favorite treat but each time I've brewed it there's a bitterness that is unpleasant.

santa gave me a dehydrator and i buy blood oranges to slice and dry - they have a mellow sweetness that is so lovely in tea!

Yummy. Very pleasant citrus flavor. A little tart but it's understandable. Goes well with ice and sugar

This is a strong flavored ice tea, which holds up well on ice. I added a little stevia sweetener to bring out the orange more. It tastes so good, and it is fun to add a little fresh orange fruit in your glass, if you have it.

Great Orange flavor! Smooth yet crisp, played with it and added some sweetener and it tasted just like one of those sugar coated orange slices.

So far the best of the iced tea pouches I've tried. The orange really comes through and gives a bright, clean flavor. I prefer this one unsweetened.