by adagio teas



(3 reviews)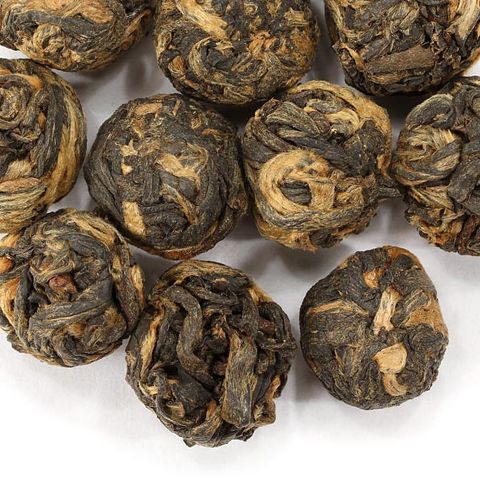 Black Dragon Pearls
is a rare, hand-rolled variety of black tea with a smooth, rich and chocolatey taste. Hailing from the Yunnan province, this black tea version of the popular Dragon Pearl is comprised of only the highest quality leaves and buds, expertly rolled into a large pearl-like shape.
Black Dragon Pearls
are naturally sweet and smooth, with a touch of earthiness. Subtle cocoa notes whisper gently as each pearl unfurls, delivering a superior tea experience not to be missed. We suggest using 2-3 pearls per cup for the fullest flavor. Steep at 212°F for 3-5 minutes
Recent reviews
This is the tea I used to impress guests; it's got such a great flavor, and it's very fragrant.

The description from the adagio site lives up to itself with this tea. It's got a lovely sort of cocoa taste to it. I use 3 pearls when brewing and it creates a rich, heavy tea without being bitter.

Bought this pu-erh because of its name and it did not disappoint. Dark color, strong taste.