by adagio teas



(1 review)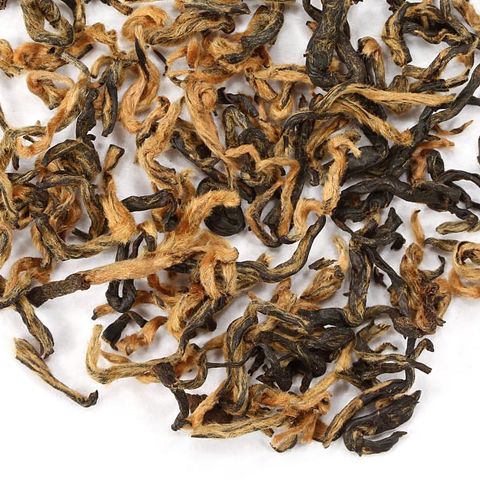 A delicate but surprising China black tea from Fujian province, harvested early in the spring. Downy golden curled buds are interspersed throughout this majestic tea, evoking visual color-play between gold and black. Richly sweet jam and carob aroma. Smooth, decadent and very savory texture, with notes of currants and roasted apples to lighten it up. Softly dry astringency very in balance with the satisfyingly smooth texture. A pure sensory delight to the palate.
Steep at 212°F for 3-5 minutes
Recent reviews
This tea is quite strong but I enjoy it as a pick-me-up!