by adagio teas



(7 reviews)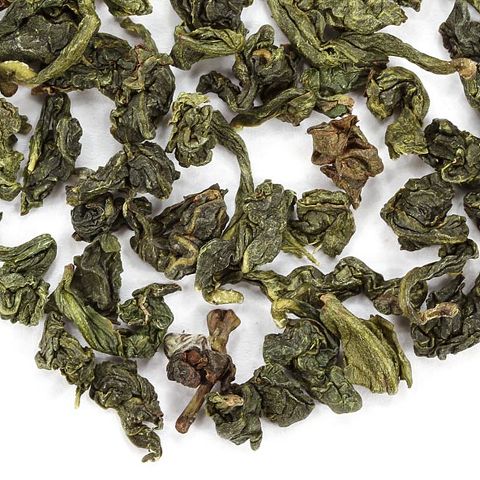 Jade Oolong
tea from the Tung Ting mountain in Nantou county, Taiwan. A highly prized tea,
Jade Oolong
s are a beautiful deep green in appearance, with large, tightly rolled leaves. Once infused, these lightly oxidized leaves gradually unfurl to release their essential oils.
Jade Oolong
s are known for their fresh green-floral aroma, sweet flavor and clean, delicate mouthfeel. Steep at 180°F for 3-5 minutes
Recent reviews
This is a sweet, light tea that gives me major green tea vibes. It definitely takes well to multiple steepings.

An amazing tea, my absolute favorite oolong. The flavor is fairly light like you'd expect with a low oxidized oolong but it's perfect. A sweetness and a floral hint. Is also great iced.

Sweet and smokey with lingering flavor. Seriously good stuff, and possibly addictive.

Really straightfoward, fresh oolong. Not as earthy as I like, its closer to a traditional green tea

Great oolong that's easy to drink. If you're new to oolongs, I like this one as a starter. Good for Western brewing (follow the directions), but great when brewed Gongfu-style (higher leaf to water ratio in a gaiwan or clay pot). The flavors really come out with more leaf, and it's easy to get multiple good steeps this way.

This tea is great! I was able to reuse the leaves four times and there was great flavor in each cup!! Definitely one of my favs!