by adagio teas



(3 reviews)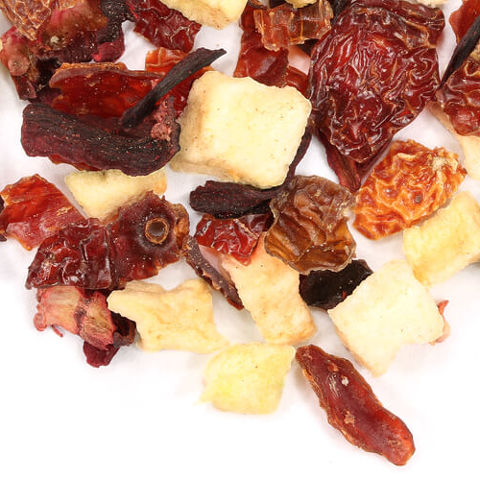 Fresh mango pieces, apple and hibiscus flowers come together for a tangy, fruity tropical blend. Deep, rosy red cup with a juicy texture and sweet, soft mango finish. Completely caffeine free and no sugar or other sweeteners. Summertime calls... Steep at 212°F for 5-10 minutes
Recent reviews
This is a good blend but its really similar to the berry and cherry teas. Not a heavy mango flavor

I'm not sure if it's just me, but it didn't really tastes like mangoes. Don't get me wrong, it still tastes nice, but if I wasn't told what it was, mangoes would be the last thing I would guess. Not my favorite, but not a waste. I gave the rest to someone else and they really enjoyed it! So it's probably just a personal taste issue.

Bought this on a whim. This is pumped full of hibiscus like a lot of fruity teas. You cannot taste any mangoes. It tastes tart. I cold brew this tea which gives it a drinkable tartness.