by adagio teas



(1 review)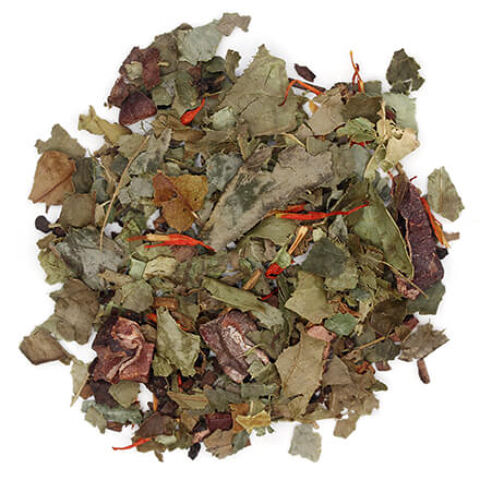 While Arabica leaves do not have the roasted, rich character of the coffee bean, in our Arabica Mocha, they are blended them with toasted mate, chicory, cocoa nibs, and a touch of hazelnut to recreate the cozy comfort, add body, and beef up the caffeine levels a touch. A nice alternative beverage with a bit less jitteriness, the cup is nutty, toasty, and offers a dry finish.
Arabica Tea, Toasted Mate Tea, Chicory, Cocoa Nibs, Natural Chocolate Flavor, Natural Hazelnut Flavor & Safflower
Recent reviews
Loved this tea! No bitterness noted. The first steep was complex with toasty and mocha flavors and a hint of hazelnut. The second steep was lighter in flavor, with a more pronounced hazelnut taste. Very comforting sipped hot with a little sweetener.