by adagio teas



(22 reviews)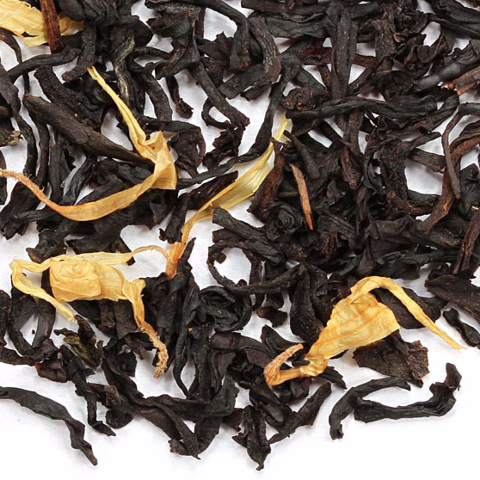 In the famous poem 'The Love Song of J. Alfred Prufrock', T.S. Eliot wrote, 'Do I dare to eat a
PEACH
?' The literary-minded folks at Adagio have taken it upon themselves to provide Mr. Eliot with an answer: why not just steep a cup of our bright Ceylon black tea flavored with sweet
PEACH
es? Delightful
PEACH
-nectar fragrance, lingering floral aromas as you sip, pleasant astringency and '
PEACH
fuzz' dryness. Simply
PEACH
y...
Recent reviews
CK

Not my favorite peach-flavored tea. I felt like the peach flavor had this artificial taste to it that just didn't work all that well.

Reminds me of peach snapple, but without the sugar! The smell is my favorite part, this is great iced.

VT

Terrific peach tea. Good balance between tea and peach.

I was hoping this tea would have more peach flavor. It smelled nice but it didn't have as much peachy flavor as I hoped.

Really lackluster flavor. It's not peachy at all. I will say that might be cause the steeping instructions aren't great but even so I tried steeping it at a lower temp and it was still kinda meh

Excellent strong peach flavor! I drank it hot with sugar.

The peach taste was a little weak, but I think I just brewed it too hot. Maybe it's better iced.

Decent peach tea, same flavor as any other Adagio peach tea. Good tea in general

I liked this peach tea, it's not quite as good by itself but not bad.

Simple and delicious! My favorite peach tea by far. I love adding a sprinkle of strawberry bits to mine as well, or a pinch of cinnamon.

Phenomenal peach taste, I am a lover of peach tea and this is by far my favorite.

SO

So scrumptious! Peach is one of my favorite flavors for tea and this one is done right. Excellent balance between the Ceylon base and the fruit and floral notes. Bright, deep, fruity, crisp...yum

I like any black tea that doesn't taste more like black tea than its other ingredients 😂 And this is one! Love the peach in here. I've only tried it hot, definitely want to try it iced at some point, too. 😄

The perfect amount of peach, not overwhelming like some fruit flavored teas can be!

A Great Tea! Just enough peach, definitely one of my favorite black teas.

Mild, with a hint of peachyness. A good black tea for sipping

DF

A remarkably delicious tea for any occasion. It combines well with other teas as well

Peachy keen - this tea is delicious with a little sugar and milk. Peaches and cream!

The black tea taste may be a bit too strong for this peach tea, but the peach flavor is still very nice and fresh. A good black tea!

This is a good amount of fruitiness. I love it with honey.