by adagio teas



(3 reviews)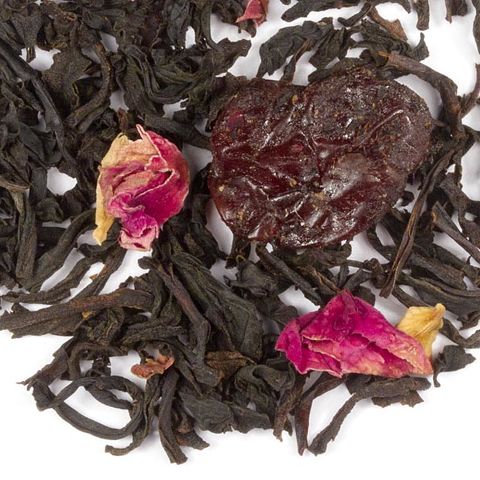 This premium Ceylon tea flavored with summer cherries is treat for any Chekhov fans musing in their
Cherry
orchard. Lovely candied
Cherry
aroma, juicy flavor and slightly dry finish. If you've never read Chekhov, it doesn't have a happy ending. If you'd never tried our
Cherry
Black tea, it'll make up for it. Steep at 212°F for 3 minutes
Recent reviews
The dried cherries lend a delightful flavor to almost any tea! this is one of my favorite "add-ins" and i enjoy it daily!

Pretty solid tea. Definitely getting this for my cherry-loving friends.

A great fruity tea. I'll admit cherry is not my favorite of all the Adagio teas I've tried (and I've tried many) but if you love cherry flavor it's well worth trying.