by adagio teas



(8 reviews)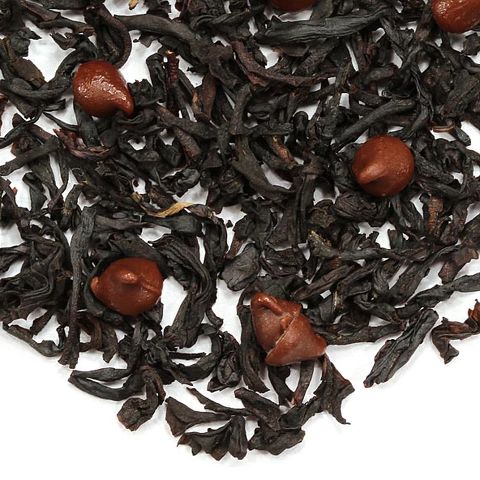 Dark
Chocolate Chip
s melt into the infusion of this Ceylon black tea to create the ultimate coupling of two taste bud tantalizers. Dense and soft chocolate flavor - seriously, for a second you think you're just eating a bag of cookies! Clean, slightly tangy finish brings you back to tea, and the balanced astringency compliments the dark chocolate nicely. Steep at 212°F for 3 minutes
Recent reviews
BS

I love this tea, very flavourful and the hint of sweetness from the chocolate bits really makes this a tea that I will be ordering again to enjoy more in the future!

The aroma is very nice, however the flavor profile sadly doesn't live up to expectations. I'm going to play around with time and temperature to see if it draws out the flavors. But for now, this tea isn't living up to expectations.

JK

Strong chocolate flavor with black tea. Perfect without anything added. One of my favorites.

This tea is lovely. The chocolate is not overpowering, and it's great with some milk/honey.

It's nice to satisfy that chocolate craving when you're trying to be healthy.

This wasn't as chocolaty as I was hoping for. It was still good, but not amazing.

I was really excited for this tea and after tasting it felt it was underwhelming. I tried drinking it without adding anything and I felt it tasted mostly like a black tea with very subtle hints of chocolate. I decided to try to add some milk and a half tsp sugar and I found that it did enhance the chocolate flavor. Based on the name, I was really hoping for a strong pop of flavor.