by adagio teas



(18 reviews)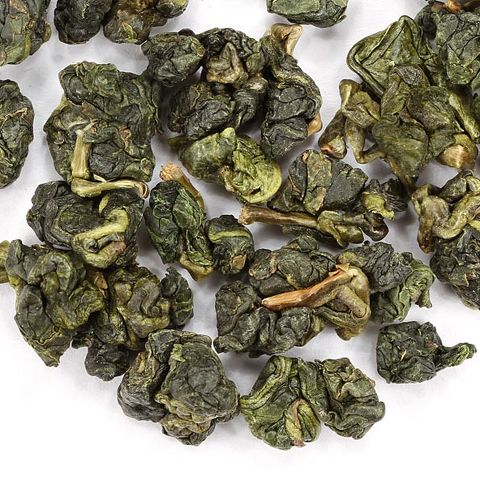 Ali Shan is an alpine green oolong tea from Taiwan. While relatively new, Ali Shan is one of Taiwan's most famous tea growing areas, producing beautiful high mountain oolong teas from its misty peaks. Warm sugar and deeply layered floral aromas, with a melting, creamy mouthfeel. Mellow and light bodied, this hand-crafted Ali Shan oolong is excellent for multiple infusions on a quiet afternoon. Steep at 195°F for 2-3 minutes
Recent reviews
KK

I love almost all oolongs, but the Ali shan is even smoother than other oolongd. Almost as good as one of the master blend teas but without the hefty price.

As this tea said it should be brewed in a gaiwan, and I don't own one, I put a saucer over the top of my mug. This tea had a slight leafiness to it. I wasn't really tasting the honey, but for some reason I was getting an almost cinnamon aftertaste. I also felt like it had a creaminess to it. Overall, this tea was enjoyable, but there are others I prefer more.

CK

I reviewed this tea on its parent site and I've since changed my opinion. It's great and all but not for the price. It's a little milky but not necessarily creamy but altogether decent for the price. It's good otherwise.

Im not sure why it's so expensive but hey it's goodish. I don't think it's worth the price not that it's that bad. I just think it's a bit of a big ask.

A green oolong with a mild grassy flavor, with just a hint of floral lingering at the end of each sip while hot. The floral notes, a cross between jasmine and lilac, comes forward more as the tea cools. I enjoyed it more warm/cool.

A greener oolong with a lovely floral aroma, smooth mouth feel and delicious flavor.

This is an outstanding tea. When brewed at a low temp for two minutes the results are sweet, floral and delicious.

Really light and floral. Not bitter at all, but a little on the grassy side for my usual taste

not one of my favorites, because i love earthy tea

I liked this oolong. It had a lot of nuanced flavor. I steeped it several times

AW

I agree with previous reviewers--this tea is definitely not bitter, but it was a bit earthy for my taste.

MJ

Solid delicate tea with an almost honey-like taste. It was very good. Not bitter, per se, but a bit earthy.

Soft honey and floral notes with a silky mouthfeel. A fantastic Oolong with a lot of depth and character. Highly recommended.

Love this oolong tea!!! Very nice flavor with a hint of cream/vanilla. Perfect!

It was ok, I wasn't nearly as impressed as I thought I would be though. It did have a bit of a creamy vanilla note which was nice. But I still prefer the jade oolong.

Undoubtedly some of the best tea I've had. It has such a depth of flavor and although I don't think I'd be able to properly appreciate it every day, it makes for a nice treat.

This is a lovely tea from Taiwan. Very unique flavor.