by adagio teas



(19 reviews)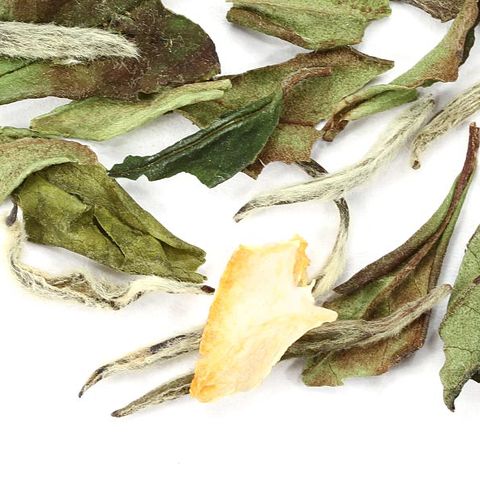 Tangy grapefruit is paired with delicate, naturally sweet white tea from China to create a wonderfully sour-sweet tasting cup. Zesty citrus flavor, slightly dry, refreshing finish. Enjoy any time during the day, hot or iced! Steep at 180°F for 3-5 minutes
Recent reviews
CK

This is a refreshing one, but the taste is very mild. Usually with grapefruit I would expect something stronger or more tart. It's good, just not what I expected.

Like all white tea, this has a very delicate flavor. It isn't strong or punchy. The grapefruit flavor is nice, but I would describe it as subtle and mild, not tangy or bright.

I think this is a tea that is ideal chilled. The grapefruit flavorings with the delicate white tea is slightly ruined when hot

Pretty good, and by that I mean drinkable. I detest grapefruit, but with the lighter flavors of the white tea and orange, it was good with only a vile aftertaste.

The dry tea smelled deliciously of grapefruit, but the aroma disappeared once brewed. Had very little grapefruit flavor also, but the tea was very nice.

CK

This is one of my all-time favorite flavored white teas. I enjoy fruity white teas but I find berry flavors can be a little strong and mask the delicacy of the tea itself. The interesting pairing of what is typically a bitter citrus fruit and a sweet white base works surprisingly well. It's a tea I will enjoy for a long, long time.

I tried this and really liked it. It was very refreshing. I was surprised how much I liked it.

adore white teas... and the grapefruit flavor in this is v nice

I love fruit combined with white ta. Refreshing, light and fruity, I prefer this prepared as an iced tea. perfect for a summer afternoon. the delicate grapefruit flavor doesn't overwhelm the natural flavor of the tea. white tea requires lower steeping temp.

I was hoping for a brighter grapefruit taste, but it just wasn't enough to satisfy my craving.

I hate white tea, but this one is awesome. It has a nice grapefruit flavor. I sweetened it with honey and enjoyed it iced.

MJ

Not my favorite, however, my friend absolutely loved it. I made it iced and would definitely make it again. The citrusy flavor was definitely predominant in the profile.

Not a fan of citrus tea. Tried this once and did not enjoy it

No thanks, just...no thanks. It smells very artificial.

I like it just as much as the black grapefruit, but this is definitely lighter. Both good teas, just for different moods.

AM

Delicious! I love fruity white teas, but never had a grapefruit tea before. This is unique.

I got this for my partner and years later it's still taking up space in my tea cupboard. Not terrible but not a go to.

This is a delicate citrus tea. The aroma is wonderful with a light grapefruit flavor.