by adagio teas



(3 reviews)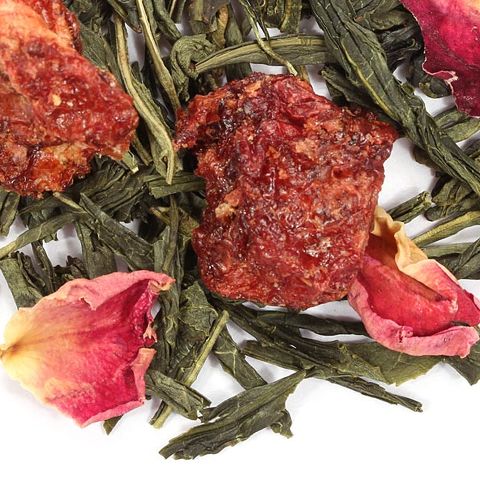 This premium tea is a treat for any Chekhov fans musing in their cherry orchard. Fresh green tea flavored with ripe summer cherries. Candied cherry aroma, juicy texture and slightly dry finish. Great hot or iced. Steep at 180°F for 2-3 minutes
Recent reviews
I found the cherry to be too strong in this blend, both in scent and taste. A shorter steeping time seemed to remedy it though.

This is a good tea to have cold. The cherry flavor is pretty light, but its very enjoyable

Don't get swayed by the smell when you open the bag. Once you brew it the cherry dissipates and it quite lovely in this tea. I've tried it both hot and cold and prefer it cold.