by adagio teas



(8 reviews)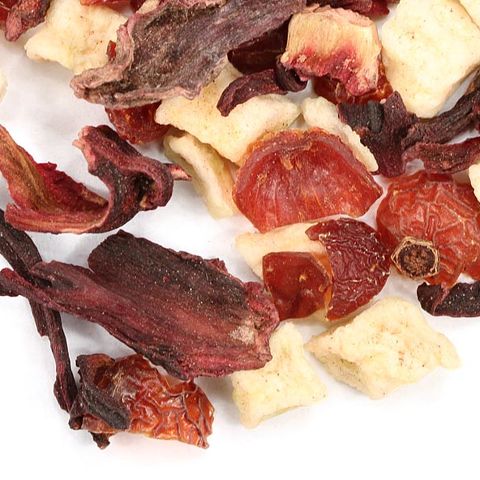 Cherry pie, anyone? This delicious blend of sour cherries, apples, orange peels, rosehips and hibiscus flowers is an easy stand-in for dessert any day. Cheeky sweet and tart, with a clean finish. Naturally sweet and caffeine free. Steep at 212°F for 5-10 minutes
Recent reviews
Very prominent cherry taste and the other flavors blend nicely with it. Doesn't taste like cough medicine thankfully!

Strong cherry scent and flavor -- could have done without the rosehips.

This one is delightful warm or cold, and not bitter like some herbal fruit teas.

LL

My personal favorite. Love the pieces of apple for sweet and large pieces of cherry for flavor. Strong flavor so need less tea than you think.

Refreshing and good cold, though the cherry flavor almost tastes artificial

Got this as a sample a while back. It's great both iced and hot (though I have a slight preference for iced). Really tart & sweet.

This tastes just like cherry wine from Nashoba vineyard. Like warm cherry pie. I love it with a little honey to curve the tart flavor. It's just as good over ice.