by adagio teas



(11 reviews)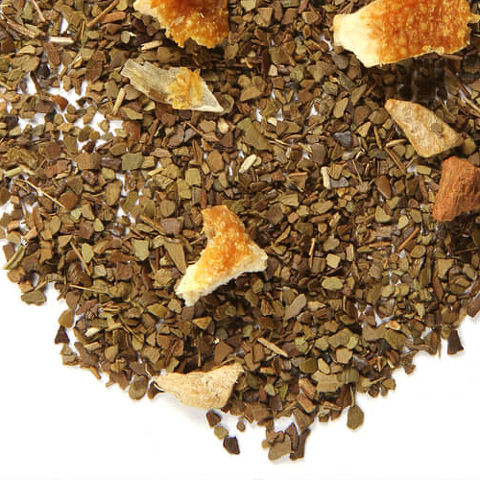 Brazilian toasted mate blended with spices and citrus peels to add a little zest to an energizing brew. We find it perfect for chilly days, by the fire or iced with milk and sugar for when you crave a sweet treat. Please note that all Mate varieties contains caffeine; we would not suggest it as a nightcap. Steep at 150°F for 3-5 minutes
Recent reviews
Spicy and orangey! It reminds me of constant comment tea only way more caffeinated and less bitter.

Honestly it's okayish? The smell is kinda off putting tbh. Taste wise is weird. Kinda a mix of sweet and spicy but with a hint of citrus.

This is delicious. Watch the appropriate temperature. This is almost chocolate like in undertones with the citrus.

I like my mate with a bit of rock sugar. With this, i added sugar and it really helped the spices shine. Good blend.

The flavor is halfway between coffee and tea. I really enjoy the spice, perfect warm flavors for a cold morning.

I feel like this tea was a strange combination of bubblegum and spice drops. I also don't think the mate was able to contribute much flavor due to the heavy spices.

CK

One of my all-time favorite teas! It's a comfortable mid-point between the scents and smells of Christmas and my favorite bagged tea, Constant Comment. One of my favorite Adagio teas!

They aren't joking when they say this is spicy. Its a little too intense for me. Nice flavor though

Strongly spicy and zesty with the kick of mate. A solid go-to.