by adagio teas



(5 reviews)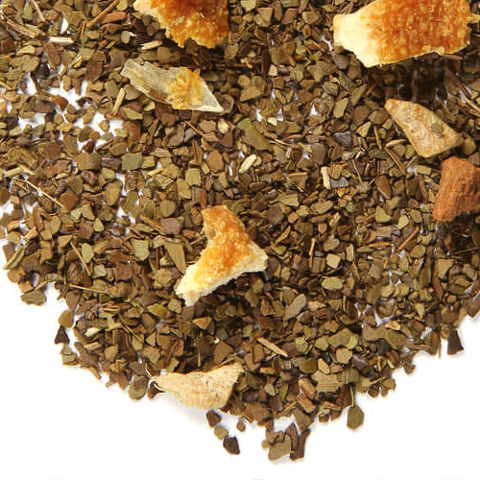 Brazilian toasted mate blended with spices and citrus peels to add a little zest to an energizing brew. We find it perfect for chilly days, by the fire or iced with milk and sugar for when you crave a sweet treat. Please note that all Mate varieties contains caffeine; we would not suggest it as a nightcap. Steep at 150°F for 3-5 minutes
Recent reviews
CK

One of my all-time favorite teas! It's a comfortable mid-point between the scents and smells of Christmas and my favorite bagged tea, Constant Comment. One of my favorite Adagio teas!

I like the mocha mate but this one was too spicy for me. I did not enjoy it very much and would not order again.

They aren't joking when they say this is spicy. Its a little too intense for me. Nice flavor though

Strongly spicy and zesty with the kick of mate. A solid go-to.