by adagio teas



(3 reviews)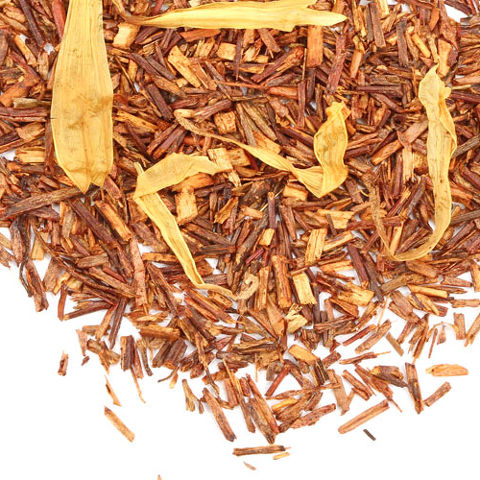 In the famous poem 'The Love Song of J. Alfred Prufrock', T.S. Eliot wrote, 'do I dare to eat a peach?' The literary-minded folks at Adagio have taken it upon themselves to provide Mr. Eliot with an answer: no need to eat one. Just steep a cup of our delicately sweet and smooth Rooibos herb, paired with succulent peach flavor. Fragrant, juicy and fruit-floral. Please, be a peach. Give this tea a try. Naturally caffeine free! Steep at 212°F for 5 minutes
Recent reviews
Decent peach tea however I don't love Rooibos and in this one it is the main flavor I get. If you like Rooibos you may like this one. Peach flavor was fairly light thought to me.

I don't think peach flavor goes so well with rooibos. Makes it smell like chemicals

Juicy peach anyone? If you don't think of sunny, summer days when you inhale the fragrance of Rooibos Peach, the flavor will take you there!