by adagio teas



(3 reviews)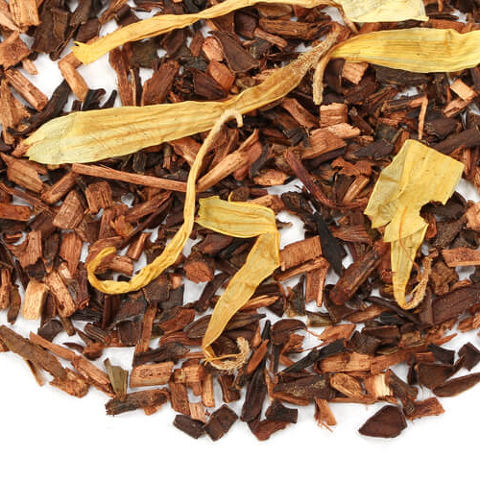 Imagine being whisked away to an fragrant, fresh apricot orchard... That's the sensation you'll get with each sip of our delectable
Honeybush Apricot
herbal tea. It combines the soft flavor of ripe apricots with the smooth, roasted flavor of sweet Honeybush tea. Soft, mellow mouthfeel and balanced crispness. Completely caffeine free. Steep at 212°F for 5 minutes
Recent reviews
Another favorite decaf option. The honeybush is sweet and the apricot ands such a nice fruity flavor.

Good fruit tea in general. I love rooibos very much bc it's so healthy. And yes it's kinda similar to peach tea. The apricot and peach flavors smell pretty much the same in Adagio teas

Lightly fruity and not too sweet. Nicely balanced with the honeybush tea. It's really hard for me to tell this tea apart from the rooibos peach - very similar flavor. Really enjoy this tea during the summer.