by adagio teas



(3 reviews)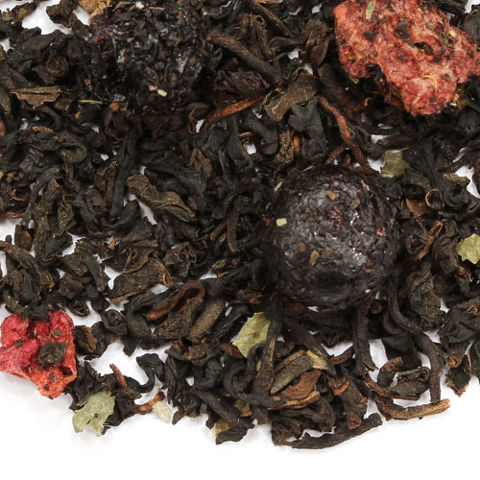 Crisp decaf Ceylon tea with playful raspberry. Candy-like aroma, jammy flavor, tangy dry finish, not too 'cheeky.' A gentle, natural decaffeination process retains the delicate shape and flavor of the tea leaves. Steep at 212°F for 3 minutes
Recent reviews
Not exactly a favorite, but not half bad either. I think the raspberry countered some of the bitterness that Adagio's decaffeination process seems to cause.

A good blend of a mild not very astringent black tea and a slightly tart yet still light raspberry flavor. The black tea is not overpowering even though the flavor of the raspberry is quite light. Very reminiscent of the type of flavor you would get from raspberry dark chocolate, slightly bitter from the black tea, slightly tart from the raspberry, heavier than a delicate white or green tea but still lighter tasting and feeling for a black tea, all around a delight!

Like Adagio's blueberry tea, this has a nice berry flavor that is balanced with the tea, and is extra "jammy" with a bit of added sugar and/or milk.