by adagio teas



(0 reviews)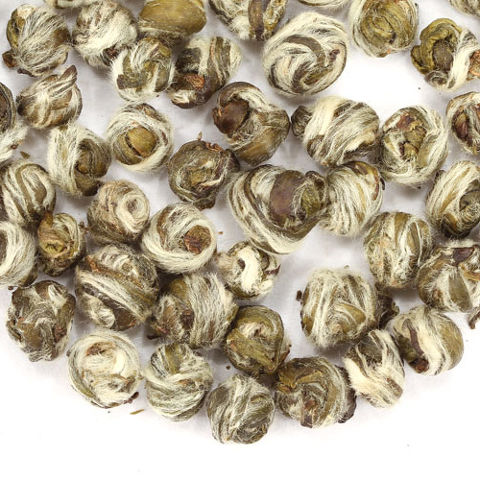 Hand-rolled green tea from the Fujian province of China, infused with the delicate scent of night-blooming jasmine. Each pearl is made up of just one leaf and an unopened bud, which unfold to release a delicate floral fragrance, and a liquor of soft texture and delicately dry finish. While these pearls are not the largest or the most evenly-rolled we've seen, we could not pass up the complex elegance of this tea and its quietly hypnotic jasmine fragrance.
Fujian Jasmine Pearl
is a treat for all jasmine lovers. Steep at 195°F for 3 minutes
Recent reviews
No reviews yet.

Be the first reviewer!