by adagio teas



(6 reviews)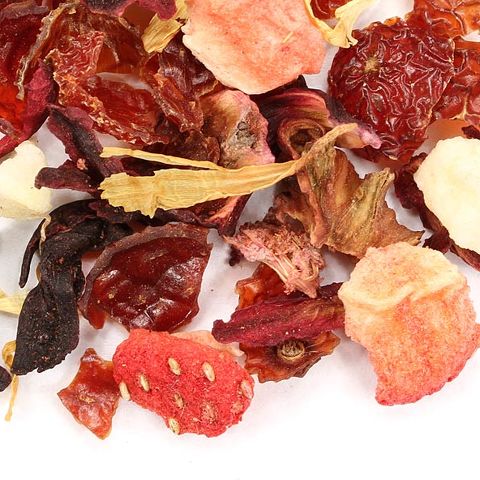 Fruit Medley
is a jammy sweet mix of strawberry, hibiscus flowers, apples, rose hips and lemongrass. Deep, rich fruity flavor, sweet-spicy aroma, full bodied and refreshing. Gentle herb notes help lighten up the fruitiness and give the cup some bounce. Completely caffeine free with no sugar or other sweeteners. Steep at 212°F for 5-10 minutes
Recent reviews
This tea is a bit tart but makes you want to eat it!

Exactly as I hoped: sweet, tangy, fruity, and juicy. It's positively refreshing when enjoyed cold. In fact, I enjoy it chilled so much that I've yet to try it hot! You can't go wrong with this tea. Perfect for a hot summer or for satisfying a sweet tooth. I enjoy it with some brown sugar.

I have nothing against this tea, but be aware of what it is. Its obviously very fruity and tastes closer to an unsweetened soda. Really good iced

This has to be one of my favorite teas from Adagio. All of the fruit flavors blend perfectly together and it makes for a delicious iced tea. I like to blend it with a peach tea for a bit more of a citrus taste.

This tea is just like a fruit salad, it's great warm or cold!