by adagio teas



(8 reviews)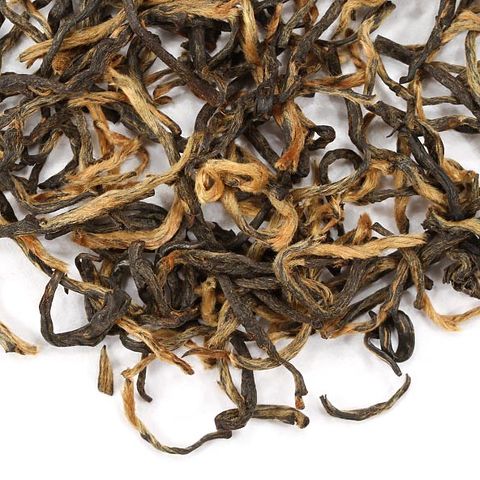 Golden Monkey
or Jin Hou is a famous Chinese black tea whose leaves are said to resemble monkey paws.
Golden Monkey
originates from the Fujian province of China and is hand-processed each spring with careful plucking of only one leaf and one bud. This
Golden Monkey
is sweet and very "nosy": savory roasted apples, palm sugar, walnut, cocoa, rye and spice notes that linger as you sip. Rich, coating texture and very smooth, soft mouthfeel are both signs of a quality Jin Hou. This is a very complex black tea and can be enjoyed in multiple infusions, a real treat for black tea lovers. Steep at 212°F for 3-5 minutes
Recent reviews
I am a big fan of Dian Hongs and didn't want to like this Fujian as much as I did. It is EXCELLENT.

Excellent bold and strong black tea. Holds up well to milk and sugar

MJ

Bold and complex, I absolutely love this tea. Certainly one of my favorites, at the very least!

JG

My favorite, Rich and robust. Great tea to start the day

Rich, bold flavor and a very energizing amount of caffeine

Fruity and earthy at the same time. This tea is not monkeying around!

This is one of my favorite teas. It has a full, balanced flavor. This is a great breakfast tea and can be enjoyed over multiple infusions.