by adagio teas



(15 reviews)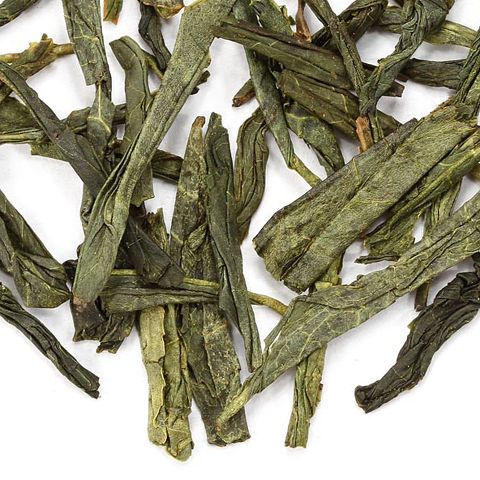 According to the International Ice Cream Association, Vanilla is by far the most popular flavor, getting a full 23% of all ice cream consumption. Inspired by this love, Adagio has created Vanilla Green Tea, combining the rich, warm dark sugar aroma of vanilla with delicate Chinese green tea. Soothing, sweet and very 'beany' vanilla fragrance (like warm sugar cookies made with fresh vanilla beans). Steep at 180°F for 2-3 minutes
Recent reviews
This is probably my favorite vanilla tea from Adagio. It's light but highly refreshing with a nice vanilla flavor. The lightness comes from the green tea itself, and it combines well with the vanilla.

A solid balance of vanilla without overpowering it

Not quite enough vanilla flavor, but bright out with adding some cream. A pretty good tea.

CK

Such a good tea! The vanilla kind of overpowers the green but this one definitely unseats Honeybush Vanilla as my favorite Adagio vanilla tea.

This reminds me of flinstones vitamins. Every adagio vanilla ive tried tastes this way, it seems to just be a personal preference but I don't love vanilla from them!

This was a yummy combo! The vanilla was a delicious complement to the green tea!

LD

I wanted to like this one, I really did. But I just couldn't. The vanilla scent was really artificial and taste was almost nonexistent. The main flavour was kinda seaweedy - not a good combination with vanilla.

I don't usually reach for green teas, but this one was light, not at all bitter, and the vanilla flavor is absolutely delightful!

Actually really good. The vanilla and green flavors mix well and with the addition of some honey it's rather nice.

Love vanilla, love green tea, I love them put together. It's almost sugar cookie like, and something that seems perfect for late fall and winter.

I am always looking for a good vanilla tea. I have found that green tea makes the best base because it works with vanla better. Im still on the hunt for a vanilla that reminds me of a rich ice cream but this one is always in my collection

One of my favorite green teas by adagio. The flavor is perfect and smooth, complements the green tea well. Great for a gentle morning cup.

It kinda reminded me of a canned green tea soda. The vanilla did not go well with the fresh green tea

Got this as a gift for someone and it was very well received. Green teas aren't my favorite but this blend was very appreciated by someone who loves them.