by adagio teas



(4 reviews)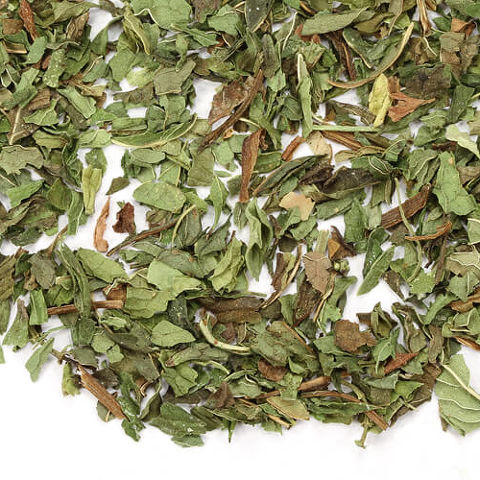 A native of the Mediterranean,
Spearmint
was revered by ancient Romans for its ability to 'stir up the mind.' It continues to be savored for its refreshingly clear aroma and soothing qualities. If you find peppermint a bit too cool sometimes,
Spearmint
is definitely for you. This herb has a rounded, slightly smoother and more grounded taste than peppermint, with warming and cooling notes. Very gentle to the palate, and naturally caffeine free. Steep at 212°F for 5-10 minutes
Recent reviews
Not a very bold spearmint tea, but maybe I'll just steep it longer next time. Still a solid mint choice. Thanks Adagio!

Great quality spearmint - and a wonderful addition to another tea (I mix mine with lemongrass for a tasty decaf cup at night).

This is a great, basic, spearmint tea. I like to add it to the Adagio Chamomile tea for a great night time option. I highly recommend.