by adagio teas



(3 reviews)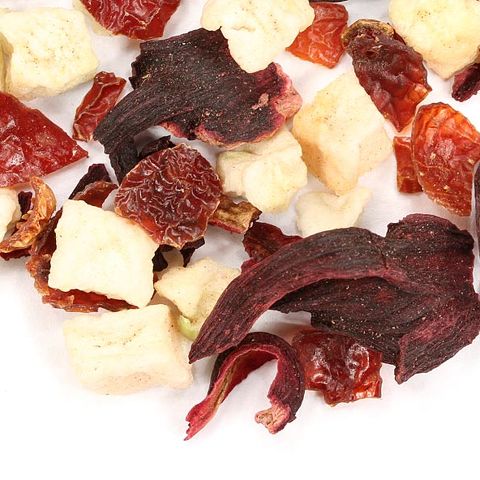 Just like the blues, this cup's got soul. A smooth and slightly tart blend of blueberries, apple pieces and hibiscus flowers. Sweet like a fresh blueberry pie, but without any added sugar or sweeteners. Good for kids or the kid at heart. Steep at 212°F for 5-10 minutes
Recent reviews
I'm not really a blueberry fan, but I really enjoyed this tea. It wasn't as tart as I thought it would be which is why I enjoyed it more. All the flavors blend very well together and it makes for a delicious berry tea with an emphasis on the blueberry flavor!

This was such a pretty color, and much more drinkable on it's own than some other berry herbal teas.

LL

This is a great after dinner tea. Very fruity and a little sweetness. Blue like blueberries!