by adagio teas



(4 reviews)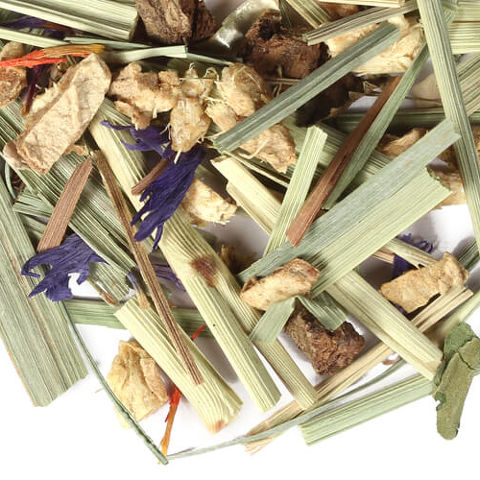 Let this uplifting, aromatic tea guide you through this coming cold and flu season. Zesty lemongrass and ginger blend with soothing peppermint and licorice root to provide a therapeutic cup of tea that pairs perfectly with a spoonful of honey. Consider this your new go-to sick day tea: Ginger helps clear your sinuses and calm your cold, peppermint helps to soothe your stomach, lemongrass and peppermint provide uplifting caffeine-free energy, while licorice root coats and calms your sore throat. Steep at 212°F for 5-10 minutes
Recent reviews
I only drink this whenever I'm sick, so this reminds of sicknesses (which isn't the best thing obviously). But as far as the taste, it's pretty decent for what it is. The ginger is strong and really does help to soothe my throat or whatever I'm sinus issue I'm having. Great to have before bed!

Found the lemongrass to be overpowering. I couldn't taste the ginger.

This tea has a great flavor without the ginger being overwhelming.