by adagio teas



(6 reviews)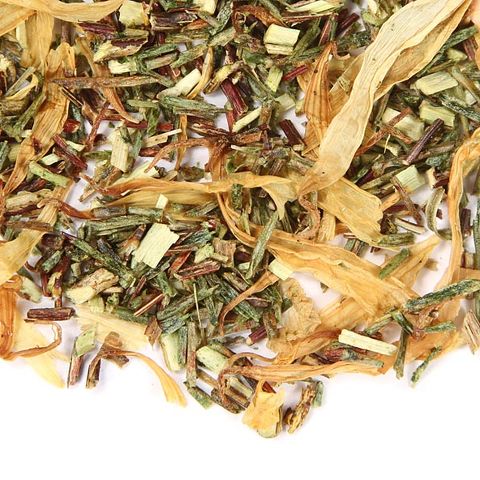 Light bodied with a natural subtle sweetness, green rooibos plays well with a variety of flavors. This summer fruit inspired blend of green rooibos with peaches, strawberries and citrus is juicy, nectar-like and supremely refreshing. This "palate pretty" medley of flavors is muy delicioso; hot or iced and naturally caffeine-free. Steep at 212°F for 5 minutes
Recent reviews
A refreshing green tea! Really enjoyed this blend - the fruit and citrus notes really make it pop.

Strong, fruity scent and flavor. Very smooth with a bit of mango/apricot to it. Nice to have in the evening.

Very grassy with fruity overtones. Mild and well balanced. Not flavorful enough for me, but it also didn't have any off flavors. I tend to prefer sweeter teas, so this was probably not one I would get again.

Just a bit too fruity for me. I'd imagine it'd work well as an iced tea, but not so much as a hot tea

This tea is pretty good (got it as a free sample in an order a while back) but I personally prefer the green rooibos blueberry. This is actually better (in my opinion) blended with that.