by adagio teas



(3 reviews)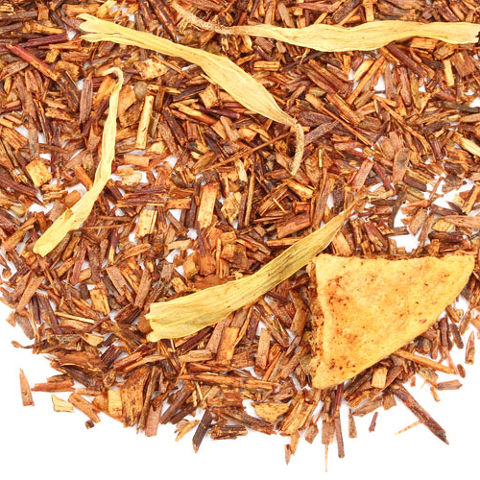 A lush, fruity and mellow cup of caffeine free goodness. The tropical aroma pairs perfectly with the naturally sweet organic rooibos. Delicate deep fruity notes from the rooibos, against the creamy texture and floral nose of the mango. Juicy and soft, dry finish. A lovely tropical escape any time of day, or season! Steep at 212°F for 5 minutes
Recent reviews
I prefer the Mango Iced tea to this one, but it's still got a nice flavor.

Rooibos is very astringent and an added flavoring must be able to balance that out. The mango did not do that

This is similar to the rooibos peach, but it seems less flavorful. I also can't tell that this is mango flavor - the flavor is a lot like the peach. Was hoping for something closer to a true mango flavor.