by adagio teas



(3 reviews)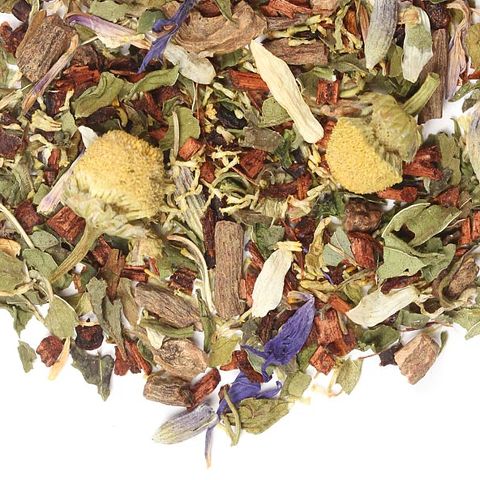 Using a blend of herbs known to promote healthy sleep,
40 Winks
will round out your day and carry you into the sweetest of dreams. We've combined valerian root, which is commonly used as a sleep aid, with the familiar flavors of soothing chamomile, spearmint and lavender. One cup before bed makes for an ideal way to unwind and lull yourself into a deep slumber. Steep at 212°F for 5-10 minutes
Recent reviews
It's not my go to evening cuppa, but if I need to unwind and get in bedtime mode, this is a good choice.

This was a really interesting blend. It was very floral but not overpowering

This tea is very calming and is the perfect thing to drink before bedtime.