by adagio teas



(4 reviews)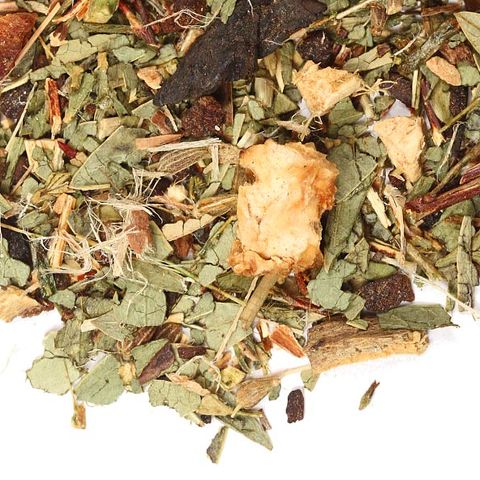 Our
Happy Belly
blend is specifically blended with Pu Erh and ginger root to encourage stomach and digestive health. Combined with soothing senna leaf and the natural sweetness of our anise and licorice, this is one cup that is sure to keep your tummy content. *Herbal supplements should not replace a balanced diet. Please talk to a healthcare professional if you have any medical conditions or are taking any medication before drinking. Steep at 212°F for 5 minutes
Recent reviews
LB

Husband really liked this tea, he said that it does help his stomach. The most prominent flavor is ginger but it is not overpowering, overall great for a morning cup of tea.

This was not my favorite blend. The taste was a bit abrasive, but I did enjoy it.

Got this for my husband who gets a lot of stomach problems. He said it tasted pretty good and even helped calm his stomach down a bit. But, the tea got a kind of weird flavor once it had cooled off. So drink it hot and drink it fast.