by adagio teas



(2 reviews)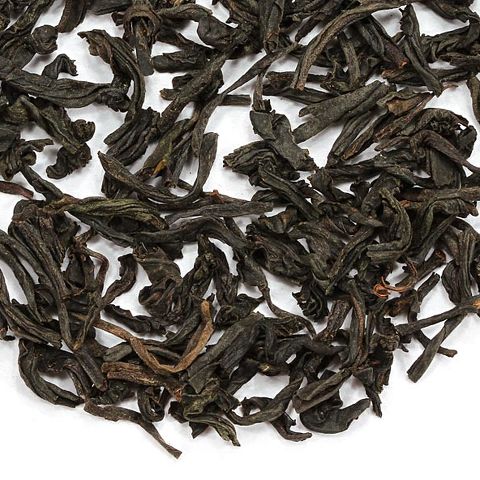 Lapsang Souchong
is a black tea from the Fujian province of China, famous for its smoky aroma and flavor. To create this, the finished tea is given some extra drying over smoking pine fire, imparting a sweet, clean smoky flavor to the tea.
Lapsang Souchong
sometimes gets a bad rep for being brashly smoky, but really fine examples aren't like that at all. Our
Lapsang Souchong
is very approachable: clean and slightly cool smokiness in the aroma, like menthol. Sweet, refreshing smoky flavor, crisp and edgy. Golden-coppery color in the cup; the mark of a Lapsang that hasn't been smoked to a jerky. Sweet pine flavor, lightly evaporating finish. It's amazing all the dimensions of 'smoky' you can experience in one, very well made cup of fine
Lapsang Souchong
.
Recent reviews
To be honest, I prefer this flavor tea from another vendor. That does not mean I don't like this tea from Adagio. Some people have made this tea work very well in their fandom blends and even I find this tea good for a blend. Lapsong Souchong is not for the faint of heart (or noses). It is an acquired taste and if you like it, you like.

I love Adagio Tea, I really do. THIS TEA on the other hand... I couldn't drink it. It has a very overpowering woodsy smell, making tasting the tea nearly impossible. I gave it to a friend of mine, and she said that if you can get past the smell, it's not bad.