by adagio teas



(3 reviews)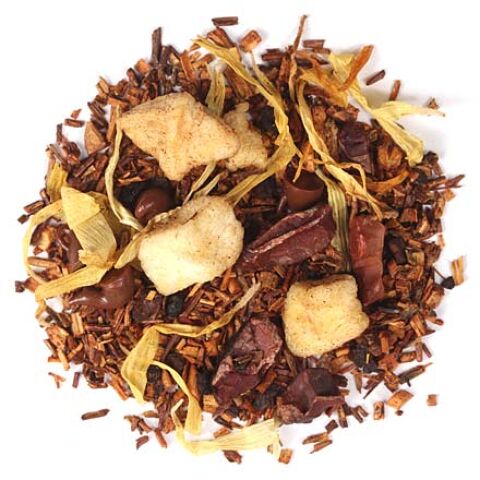 Our Rooibos Pecan Turtle, like its namesake, is blended with the smooth rich flavors you know and love. The sweetness of chocolate and caramel are beautifully rounded off with the nuttiness of pecan, brewing up to a wonderfully complex cup that is sure to satisfy your sweet tooth. A lovely caffeine-free tisane ideal as a late-night treat.
Recent reviews
More like a butter pecan than a pecan turtle. I had mine with cream and sugar and it tasted even more like an ice cream. I bet this would be awesome as an iced latte.

I really enjoyed the lovely pecan taste of this with hints of chocolate and caramel

MJ

Sweet tea with a little aftertaste beyond the perceived pecan and caramel taste. Not bad, but VERY sweet. Smells amazing ,though.