by adagio teas



(3 reviews)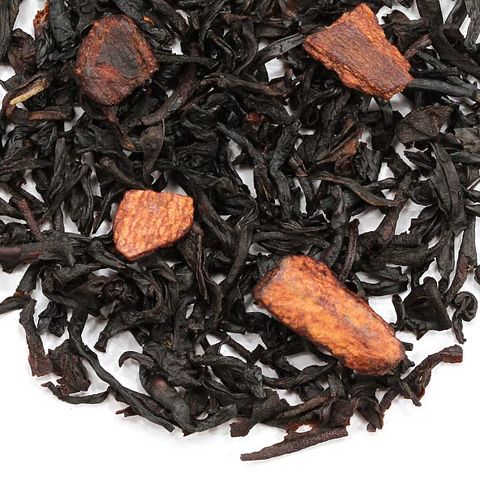 In the Middle Ages, having
Cinnamon
in one's home was a status symbol for Europe's elite. A combination of spicy
Cinnamon
with bright, full Ceylon black tea, having our
Cinnamon
Black tea in your cabinet today is equally as prestigious. Very warm and high
Cinnamon
flavor, with a clean, richly aromatic freshness. Spicy, crisp finish. Great blended with other teas, too! Steep at 212°F for 3 minutes
Recent reviews
This is a very good mild cinnamon tea. The black tea notes are stronger than the cinnamon so the tea ends up more a relaxing black tea with strong cinnamon notes instead of the spicy hot cinnamon teas where you can't taste the black tea.

A very tasty blend, particularly with some milk and honey.

This is one of my favorite teas to drink daily. I love the obvious flavor of cinnamon. I steep it longer than recommended for a stronger tea, but steeping at the recommended time is still an excellent tea if you like cinnamon.