by adagio teas



(9 reviews)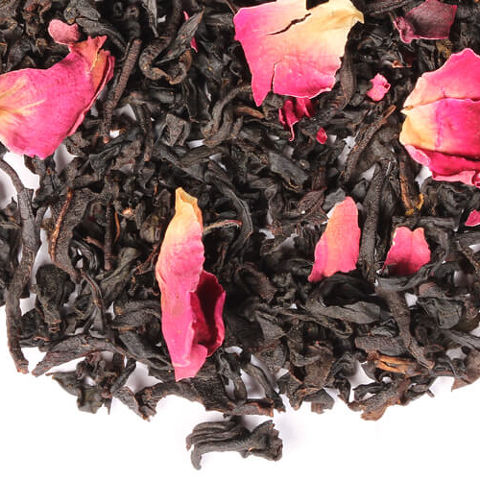 Our
Summer Rose
tea invokes the sweet lingering fragrance of late
Summer Rose
s winding up a garden trellis. Mellow and deliciously floral, this rose tea is balanced with the bright briskness of a Ceylon black tea. Served hot or iced, it will bring to mind green lawns, porch swings and sunny warm days. Steep at 212°F for 3 minutes
Recent reviews
I'll be honest, I don't like teas with rose, but I decided to give this a try and I actually liked it. Not something I will always drink, but the rose wasn't too terribly strong, and you could still taste the black tea. Not bad at all.

I'm not a huge fam of tea with rose, but I do enjoy this every once in awhile.

I was never a fan of floral teas until I had the opportunity to try this blend. I've tried other since, but this is one of the few I actually enjoy.

I got this as a sample and quite liked it. It's excellent with a dash of cream and honey.

This tea is one of my favorite teas! The rose flavor is lovely but not overpowering. Enjoy with a splash of sweet cream coffee creamer.

My go-to tea! It's rich, aromatic, and floral, but somehow not 'dark' like the Valentines Tea (which contains many of the same ingredients). Whenever I need a pep in my step, I boil up a cup. It provides the perfect dose of caffeine without being overbearing. Making a cup in the morning ensures my kitchen (and later my office) smells rosey (no pun intended). A feast for the senses! If you've never tried Summer Rose, it's a great tea all year round--not just the hottest time of the year.

Smells like roses, and tastes like it too! It's not overpowering but subtly pleasant to just sit back and sniff this tea!

One of my all time favorites!! It smells like you're walking through a rose garden summer, so, exactly what it says. I love love love this tea!