by adagio teas



(7 reviews)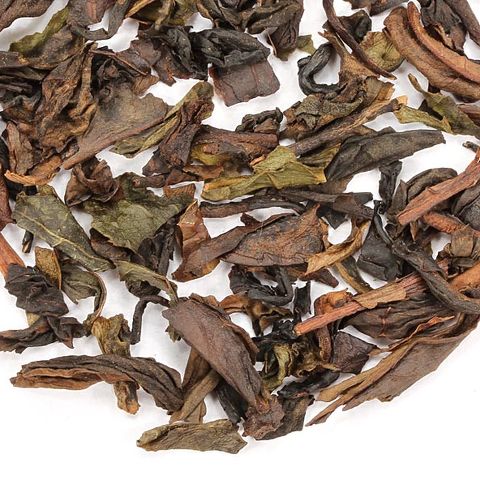 Fresh sugar cookies, anyone? For this
Vanilla Oolong
we start with a naturally sweet oolong from Taiwan. The warm dark sugar quality of vanilla bean adds a perfect flavor and texture element to this already complex tea. So, cookies? Well, that's just one of several sweet, sugary treats that came to mind when tasting this cup. Brown sugar and honey notes, smooth mouthfeel, lingering fragrance. Steep at 212°F for 3-5 minutes
Recent reviews
Smooth, light, and creamy--as all good oolong tea should be--with a gentle surge of vanilla extract lingering in the aftertaste. A calming, comforting tea that will give you that little coax of energy you might be needing in the afternoon. Don't forget your favorite sugar cookies on the side!

The vanilla smell and taste are pretty subtle. It doesn't taste bad, it just doesn't particularly taste like vanilla

This is a great rainy day tea, love the vanilla flavor.

This is a nice, classic kind of tea. It's very smooth and lightly sweet. Great with a hint of honey.

I like vanilla and this tea hits the spot on a cold dreary day. Just the right about of vanilla flavor. Great tea.

I know it's basic, but I love vanilla. Simple, low-key, and tasty. This is a great tea.